Counselling and Psychotherapy
in Kegworth, Loughborough, South Nottingham South Derbyshire and across the UK.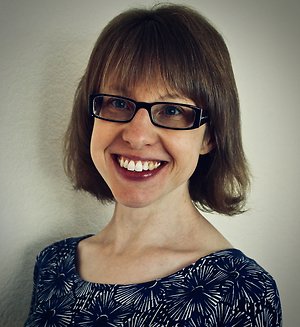 Hello.

I'm Sharon and I provide counselling and psychotherapy to adults over 18, couples and small groups.

If you are local to Kegworth, Loughborough, South Nottingham, South Derbyshire or Leicestershire, I provide face to face appointments from my practice in Kegworth.

Online appointments using a secure video platform are available to anywhere in the UK


How are you today?
With everything that is happening in the world, this is a really difficult and challenging time. Perhaps you are feeling isolated or your relationships are struggling? Maybe you are feeling overwhelmed with stress or suffering from anxiety or depression? Perhaps you are grieving for someone? Or maybe something else is bothering you and keeping you awake at night? Perhaps you feel stuck and want to make some changes in your life but are unsure how to?

Please know that you are not alone. It's not always easy to talk to someone who already knows you like a family member or a friend. Sometimes it's not easy to feel understood, really heard and fully accepted for who you are and how you are feeling.


Counselling and Psychotherapy can help.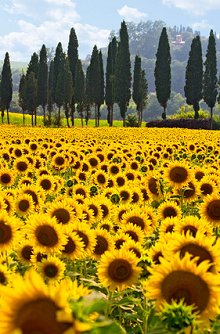 Making the decision to start counselling and psychotherapy is a big one, so firstly congratulations on making your first step in the process. Finding a therapist who you feel comfortable with is really important. I offer a free initial phone or video call for you to get a sense of me, to talk through the therapy process, what you would like to achieve from therapy, whether we are able to achieve this together and ask any questions you may have about counselling, psychotherapy, Transactional analysis or me. There is no pressure to book an appointment at the end of this call. You are welcome to take some time to think about it if you need to.

I am a qualified psychotherapist in Transactional Analysis and am committed to providing counselling and psychotherapy in a confidential environment. I work with individuals over aged 18, couples and small groups, with the aim of enabling you to enhance your life and to live it more fully. More information on how I work is available on the Transactional Analysis Counselling & Psychotherapy page. To find out more about me visit the About me page. Please note that my contract for working together and General Data Protection Regulation (GDPR) policy is also available in large print and audio file.

I have particular experience in counselling clients who have experienced difficulties with :
Stress
Grief
Relationships
Anxiety
Bereavement
Depression
Coming to terms with a chronic, long term or life limiting health condition
Relationships with food, exercise and body image (in particular binge eating)
Low confidence and self esteem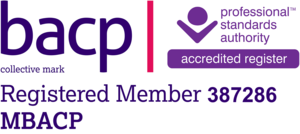 I have the appropriate registration with UKATA (UK Association for Transactional Analysis), EATA (European Association for Transactional Analysis) and the BACP (British Association for Counselling and Psychotherapy) and UKCP (United Kingdom Council for Psychotherapy). I adhere to their code of ethics. I also attend regular supervision. Supervision is a requirement for any counsellor or psychotherapist. Supervision forms part of our ethical practice and ensures that you are receiving the most appropriate care.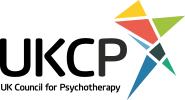 Therapy Groups

I run groups online or in person from my practice in Kegworth. My online group is now full but a waiting list for 2024 is open.
Please see here for more information. If you would like to join a therapy group with me or are looking for a facilitator for an exisitig group, but have specific location requirements, please do contact me to see how we could work together.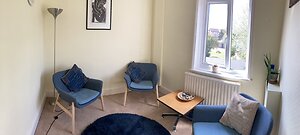 How will sessions work?
Face to face appointments are held at my practice room in Kegworth. My individual practice room is pictured on the left. A larger room is used for groups and is pictured below.

Kegworth is a village just 10 miles south of Nottingham city, on the border of Derbyshire and Leicestershire. The practice is located just off junction 24 of the M1 and is within easy reach of Loughborough, Shepshed, South Derbyshire, South Nottinghamshire and parts of Leicestershire. Free off street parking is available. Please note that access to the practice and my therapy room is via steps, if this is a problem for you, please contact me to discuss your requirements. You can find out more about where I practice from Here. .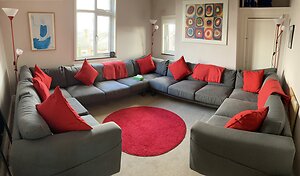 Sessions can also be held online, meaning you do not need to be in the Nottingham, Kegworth or Loughborough area to see me. If you live elsewhere in the UK and prefer to be seen online, you are most welcome. The platform I use for video sessions is very user friendly and you can find out more about this here . You will need an internet connection and a space where you won't be disturbed or overheard for our time together. If you are Deaf/deaf, this video platform has a chat box facility for us to work together.

If you have any questions or are unsure about online therapy, please contact me and I'll be happy to talk you through the process.

I have answered some of the most common questions asked about coming for counselling and psychotherapy on my FAQ page, however if you have a question which is not listed on this page, please feel free to contact me either by telephone or Email me .

To book a free initial phone or video call or for more information, please contact me on 07895 407159 or Email me